Every house in America has cladding of some sort and for good reasons. Siding is the finishing touch to your home, protecting it from the elements while also adding aesthetic value. But what are your options? There are many different types of siding on the market today, with vinyl being one of the most popular ones. What makes vinyl suitable? How much does it cost to install? Does the price justify the pros and cons? With so many questions in mind, here's everything you need to know about the material.
How Much Does Vinyl Siding Cost?
Luckily for you, vinyl siding is one of the most affordable exterior options in existence. According to Modernize, a square foot of vinyl siding can go as low as $1 or as high as $8, depending on the style and design. Based on this, you'll need around $2,000 – $16,000 to clad a 2,000 sq. ft home completely. However, keep in mind that this price is for the material only, and installation will incur separate costs.
Factors That Determine Siding Cost
The Material
The type of material is the primary factor in determining the overall cost of the siding. The significantly higher expense for premium materials like brick and stone increases your total bill. It takes more time and processes to prepare with wood siding, so you'll pay more together with the finish. As for vinyl, it's pretty cheap because the material can be manufactured synthetically from PVC plastic, which is an inexpensive component itself.
Maintenance and Repair
Of course, no siding is perfect. As time goes by, the material will deteriorate and need some maintenance. Insects tend to congregate underneath and gnaw away at the seams. Birds roost on roofs and occasionally break through shingles or wooden siding. Thunderstorms can cause damage due to strong winds and heavy downpours. Hail is more likely to damage a house with wood siding. Thankfully, vinyl siding is not that stressful or expensive to maintain and repair. You can even do the repaint job yourself if you've got the time.
Installation Cost
Relative to the material, the labor expense for installing your vinyl siding is one of the most significant factors in calculating overall costs. Expect the contractor to charge according to their level of experience, qualifications, and affiliation with a larger company or network of subcontractors. It's essential to shop around and get at least three quotes so you're sure you're getting the best deal possible. Fortunately, vinyl siding installation is straightforward, so it doesn't cost as much as a brick, wood, and natural stone. To be more specific, the average homeowner spends $3.70 per sq. ft. of vinyl siding installation.
Vinyl Siding Cost According to Style
Style plays a big role in how much you'll have to pay for vinyl siding. Depending on your plans and budget, you might have to opt for different cuts to achieve your desired design. Here's a complete list of vinyl panel cuts and their prices taken from Homeadvisor.
Vinyl Siding Shake: This modern style mimics the appealing look of cedar shakes and shingles. On average, the materials and labor around $6.50 per square foot to install.
Insulated Vinyl Siding: Offering a massive upgrade on energy efficiency, insulated vinyl siding is simply traditional PVC layered with rigid-foam insulation underneath. Because it uses more materials, it's the most expensive type, with homeowners spending at least $8 per square foot to install.
Vinyl Log Siding: Vinyl logs are manufactured to imitate Cedar logs. Therefore, they're pretty durable, minus the expensive maintenance from real wood. The average cost of installing them is about $4 per square foot.
Vertical Vinyl Siding: The second most common type of vinyl exterior rocked by today's homes, this material costs around $3 – $8 to install. The price typically depends on the size of the panels.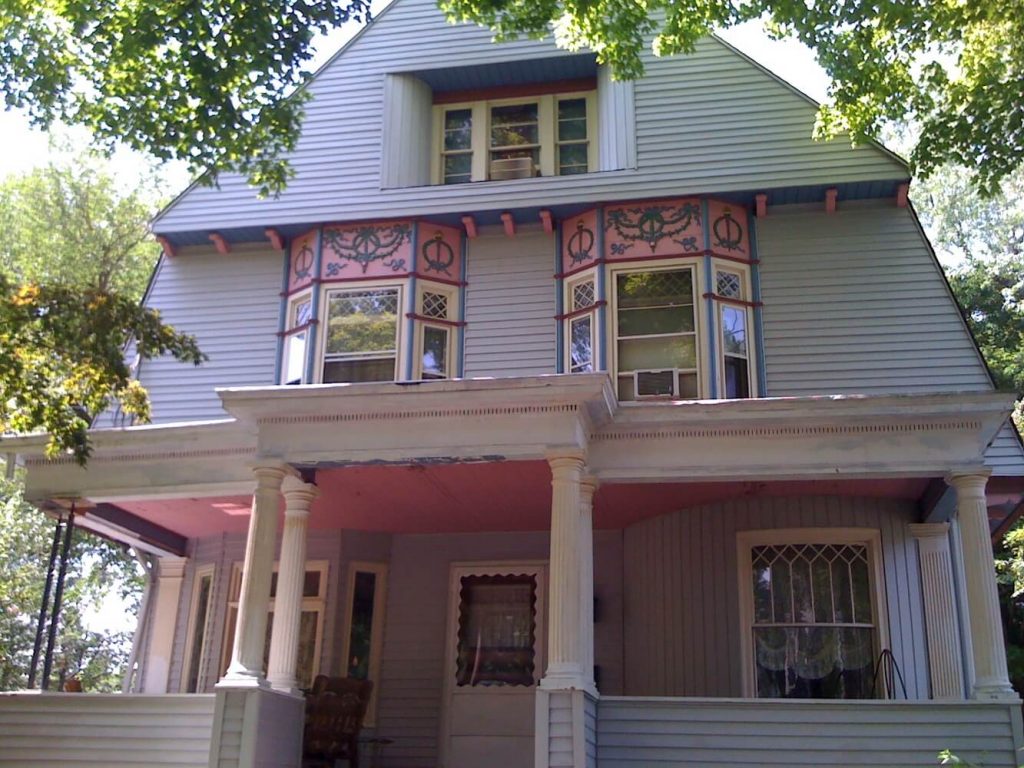 Additional Tips to Ensure Your Vinyl Siding's Longevity
No matter how many articles claim that vinyl is dirt cheap for an exterior, cladding your home is no small investment. You want to make sure that your investment is worth it, right? Check out some of these neat additional tips then!
Get to know your contractor: Don't just settle for the cheapest offer or the first company to reach out to you. Don't be afraid to dig more about your potential contractor, their experience, previous works, reviews, and of course, legal credentials. This helps ensure the quality of installation and avoiding unnecessary repairs down the road.
Shop around for materials: Not all suppliers provide the same quality for the same price. Always expand your options and ask questions so you can choose the best one to fit your needs and budget.
Don't be lazy with minor repairs: It's better to tackle the root of the problem while it's still manageable on your own. Fix that small hole or caulk that tiny crack before it snowballs into something that'll require you to spend more money to repair.
Ask how to file warranty claims. There's always a due process for everything. Make sure you discuss this with your contractor, so you know how to contact them during times when you encounter issues.